Hello, Dear Reader!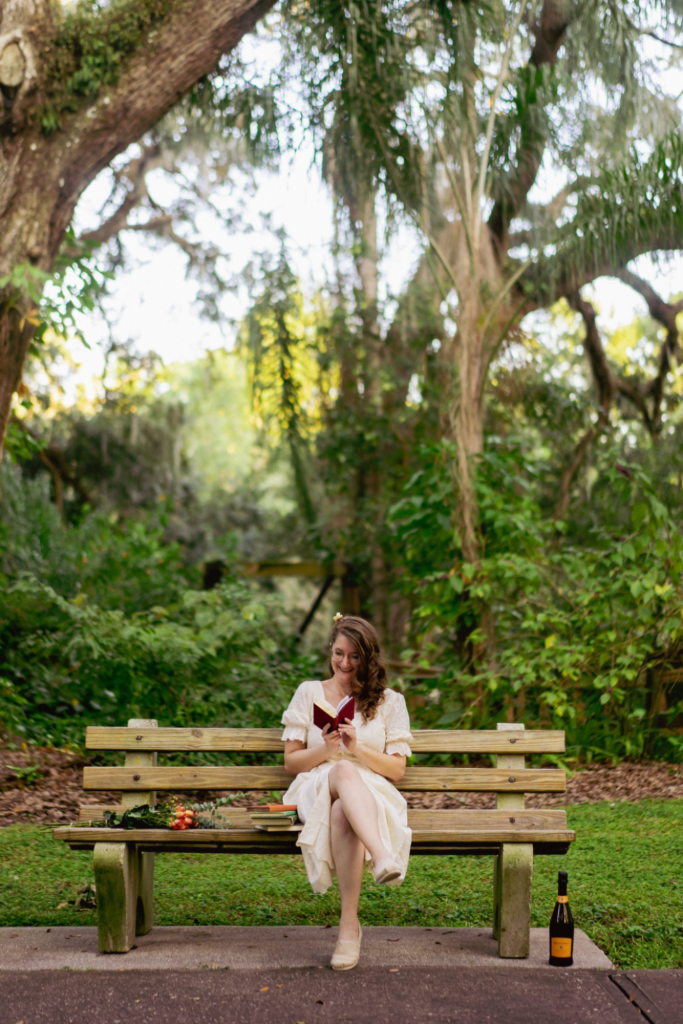 My name is Sarah Wallace and I am a queer Florida-based writer. My aim is to write sweet, cozy, and magical queer romances. I am currently working on a series of Regency-period stories, Meddle & Mend.
The first four books in the series are out now: Letters to Half Moon Street, One Good Turn, The Education of Pip and Dear Bartleby!
---
Preorder Breeze Spells and Bridegrooms today!
Roger not only had to prove himself to the Council, he also had to prove himself to Wyndham Wrenwhistle.
Fae and humans alike are returning to London for the Season, but the excitement is marred by the growing poverty rate among humans with low magical scores.
Tenacious Roger Barnes proposes a new rubric for testing magic to the Council, hoping to resolve the predicament for his fellow humans. But when he is paired with Wyndham Wrenwhistle, a dashing fae who has disliked him since childhood, the project seems destined to fail. Even after reaching a tentative truce, their fragile partnership crumbles due to malicious lies.
Adding to the disarray, a popular gossip column unexpectedly announces that Roger and Wyn are engaged. Obliged to go along with the falsehood to save their families from scandal, they are forced to reconcile their differences for the sake of the rubric — and for their impending marriage. As the project bleeds into their wedding plans, the pressure to flawlessly execute both mounts even higher.
Together, they have the chance to solve a crisis decades in the making — but they'll need more than magic to succeed.
Book 4 is out now!
Dear Bartleby, Tutting-on-Cress is so small as to be idyllic. Hate it already.
Sent down from Oxford for playing one prank too many, Sebastian Hartford is well aware that he's a disappointment to his family. Ordered to stay with — and learn from — two of his more respectable older siblings, Seb is prepared to be miserable in the country.
Saddled with extracurricular schooling to keep him out of trouble, Seb can only let his mischievous mind run loose on the pages of his journal, "Bartleby." But when he is offered a job as a spellcaster's assistant to the enigmatic Lord Finlington, Seb's creative flair finds a place to flourish.
Soon, he is at the center of a search for a new Royal Spellcaster to the Crown — and falling in love with one of the contenders.
But right as a future with a man who loves him starts to unfold, Seb's past mistakes threaten to bar him from securing happiness. And jumping through social hoops may prove his growth to everyone — except himself.